Richard E. Prince, PE

Professional Biography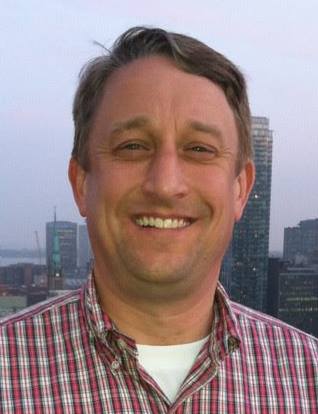 Richard E. Prince, PE is a native of Michigan, born and raised in St. Joseph. After graduating from St. Joseph High School in 1984, he attended Michigan State University and received a Bachelor of Science degree with a major in civil engineering in 1989.
While at the university Mr. Prince provided technical assistance in the research and development of various Federal Highway Administration training courses and research projects.  He has been a licensed professional engineer in Michigan since 1994 and since is also registered in Connecticut, Florida and North Carolina.

He provided technical and engineering services in a variety of engineering disciplines at STS Consultants, Ltd. of Lansing, Michigan (now part of AECOM) between 1989 and 1995.  During this period, he also spent a short time with McNamee, Porter, and Seeley of Ann Arbor, Michigan.  Disciplines practiced included hydrogeology and environmental engineering, civil engineering, and geotechnical and geological engineering. 

He performed materials testing and engineering services for projects including highway, landfill, environmental, sanitary, and structural, for both public and private developments.  In addition, Mr. Prince provided contract administration and oversight services for diverse projects including environmental remediation and restoration, structural renovation, and materials testing.

In 1995, Richard E. Prince moved to northern Michigan and completed environmental assessment, environmental remediation, and civil design projects for a small Suttons Bay, Michigan engineering firm.  He began serving as Tribal Engineer for the Grand Traverse Band of Ottawa and Chippewa Indians in 1996.  In this position, he completed design work, construction project management, contract administration, and facilities management duties. 

Mr. Prince also served as General Manager of the GTB Construction Co., a tribally chartered general contracting business, and as the Tribe's first soil erosion and sedimentation control enforcement officer.  In 1999 he began serving as Senior Engineer and continued on to become Manager of the Project Management Department for the tribe's casino and hospitality corporation.  His efforts there concentrated on an intense development, renovation and improvement cycle of its properties. 

In 2003, Richard E. Prince, PE established a consulting engineering practice, Prince-Lund Engineering, PLC in the fields of civil, environmental, structural, and geotechnical engineering.  He has completed projects in the areas of utility-class wind energy, on-site wastewater treatment and disposal, residential and commercial development, structure rehabilitation, and construction project management for public, private and tribal organizations.

Mr. Prince is a member of Trinity Lutheran Church in Traverse City, Michigan and is honored to be a part of its Board of Trustees since 2009.  He was 2004-2005 President of the Northwest Michigan chapter of Thrivent Financial for Lutherans and was a member of the 2002-2003 Leadership Grand Traverse class.  In addition, Mr. Prince is an Eagle Scout award recipient.

Mr. Prince is married to Shauntel (Sweet) Prince, and together they have five grown children. They reside in Cedar, Michigan.

<- Return from Richard E. Prince to About Prince Engineering
<- Return to Prince Engineering, PLC Home Page